Tijuana Cheapest Fares
To search and book flights to Tijuana in 2020 and 2021, please enter your requirements and click the search button above.
Annual festival is an essential attraction for visitors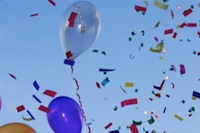 The city of Tijuana is located on the Baja California Peninsula in Northern Mexico and is second only to New York as the most visited city in the West. This destination is very popular with tourists of all ages and there is always plenty to see and do in the city. For those wishing to experience Mexican traditions and festivities it is a great idea to visit Tijuana during the Day of the Dead Festival.
The Day of the Dead or Dia de los Muertas Festival is a celebration in Mexico beginning on October 31st and ending on the 2nd of November. The festival celebrates the dead and is a way of Mexicans honouring their ancestors in a joy-filled way. This festival is a huge event with preparations taking place weeks in advance. Homes are elaborately decorated and costumes are designed before the main festival commences.
During the festival, grand parades fill the streets and fiestas are held which can continue through the night. The festival ends on November 2nd with congregations in local cemeteries. Families join together to honour the dead by cleaning and decorating their graves. Far from being a sombre affair, the fiesta atmosphere is retained throughout this event, bringing laughter and joy to the graveyard.
The festival is a time of remembrance and happiness and visitors cannot help but be caught up in the carnival atmosphere and embrace the spirit of the occasion. Tijuana is a vibrant destination throughout the year but during this celebration, it is truly somewhere special to visit.