Acapulco Cheapest Fares
To search and book flights to Acapulco in 2022 and 2023, please enter your requirements and click the search button above.
Acapulco, a city bursting with activities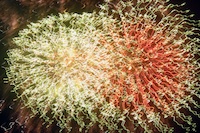 This May, huge crowds from within Mexico and beyond will flock to Acapulco for the Acafest, the annual Acapulco music festival. Lasting for a whole week, the festival is held at the convention centre and features dozens of Latin artists across two stages.
A breath-taking setting for any attraction, Acapulco abounds with fascinating events. Its extensive calendar includes the Holy Week celebrations in April. There is also the Dia de la Raza in October, the anniversary of Christopher Columbus's arrival in the Americas. It is a national holiday celebrated with street parades and fireworks. On 31 October – All Hallows Eve – a Mexican version of Halloween takes to the streets, with children in fancy dress and lots of lively themed parties being held everywhere. Also in October, there is the Acapulco Air Show over Acapulco Bay. To top it all off, there is the unique La Quebrada show of spectacular cliff diving . The divers are locals who are brave enough to jump from the top of the cliffs into the sea 125 feet below. They have to time their leap very precisely with the surging of the waves, in order not to be dashed on the rocks. This event gets a ten out of ten for nail-biting excitement.
Apart from all the many happenings, guests to this destination will also appreciate the beautiful beaches and the range of water sports on offer in the area. There are also many nightclubs for those wishing to experience the city after dark.