Veracruz Cheapest Fares
To search and book flights to Veracruz in 2022 and 2023, please enter your requirements and click the search button above.
The Carnival in Veracruz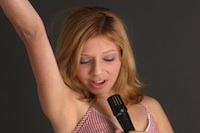 Veracruz, Mexico's most important port city, offers something for every tourist – sunny beaches, historical landmarks, music and dancing, and of course, food. The calm waters surrounding the city's beaches make it ideal for all kinds of water-based activities like scuba diving, snorkelling and sport fishing. If it is at all possible, plan a visit that will allow you to take in the Carnival, which is the single biggest event that Veracruz has to offer.
The Carnival begins nine days before Lent each year. It begins with the Zocalo, or the opening ceremony, with the Quema del mal Humor, or the Burning of Bad Humour. The Jarochos (as the locals are called) chase down and burn effigies of evil spirits called Bad Moods. After these have been burnt, the people are free to sing and dance in the streets, accompanied by exuberant Spanish music and wearing incredible masks and costumes. Three days before Lent, the Carnival Queen (who is the most important person in the Carnival) crowns El Rey Feo, or the Ugly King. Many other grand parades follow, and included among them is a children's parade. The Carnival ends on Ash Wednesday with the funeral of Juan Carnaval, which is the most lavish parade of this celebration.
During the Carnival, the city of Veracruz almost shuts down its normal daily activities. This mega-event is attended by thousands of Mexicans who flock to this destination from all over the country. People who do not find accommodation even live out of their cars! The Carnival has been held without interruption since 1923.