Asmara Cheapest Fares
The lowest fare found to Asmara (ASM) was £523 with Emirates. The fares shown here are the lowest flight prices to Asmara obtained in actual searches by Just The Flight customers. To search and book flights to Asmara in 2020 and 2021, please enter your requirements and click the search button above.
A taste of Europe in Africa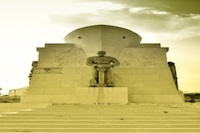 Formally known as Asmera, the capital city of Eritrea is now widely acknowledged to be one of the safest cities in Africa for tourists to visit, and with a rich and long history, it is the perfect holiday destination for those seeking to step off the well-worn path of popular holiday locations.
Ideal for lovers of buildings and design, one of the main draws of Asmara is its colonial Italian architecture. The main street, known as 'Independence Avenue,' offers a palm-lined walk past cafes, bars, old cinemas and shops, leading you to the 'half' stadium. After about a kilometre, you will come across the Nyala Hotel, the tallest building in the city, and not far from there is Asmara's vibrant and bustling marketplace, just behind the city's cathedral.
Throughout the entire city there are times when you would be forgiven for thinking you were actually in Italy, a throwback to its colonial days. Under Italian colonial rule between 1890 and 1940, Asmara was dominated by Italian food, architecture, and coffeehouses, but there is plenty of Africa to be found here as well. Known for offering cheap silver and gold, plus spices, clothes and fruits in its colourful market, Asmara almost gives you an extra destination on the same trip.
While Eritrea may no longer make wine as much as it did under colonial rule, beer lovers will find themselves with no shortage of choice. Eritrean beer is necessary. Asmara might be in Africa, but at times, you will certainly wonder if you have not been teleported back to Europe.