Asuncion Cheapest Fares
To search and book flights to Asuncion in 2020 and 2021, please enter your requirements and click the search button above.
Asuncion, Capital of Paraguay and Capital of Culture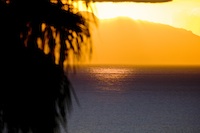 Asuncion is the capital and largest city of Paraguay. Asuncion means assumption in English, referring to the Assumption of Mary and the city's full name means The Very Noble and Loyal City of Our Lady Saint Mary of the Assumption. It is home to the government of Paraguay and also the main port, industrial and cultural centre of the country. Asuncion lies along the left bank of the Paraguay River and with its stunning landscape and tropical climate is an ideal holiday destination. Cerro Lambare hill is breathtaking in the spring, with blossoming lapacho trees and views over the city. There are several parks, including Parque Independencia and Parque Carlos Antonio Lopez, which are popular with tourists and have gardens where you can admire local Paraguayan flowers and plants.
There are many attractions in the city, including the Museo Nacional de Bellas Artes, housing 19th century paintings; the Metropolitan Cathedral, one of the few examples of colonial architecture left in Asuncion and the National Pantheon of the Heroes, where many national heroes find their final resting place. The city has many opportunities for shopping, with the Calle Palma being home to shops, restaurants, cafes and historical buildings. There are many shopping centres, the biggest being Shopping del Sol, selling lots of high-end brands.
Asuncion hosts several operas, ballets, plays and symphony orchestras, the most famous of these being the City of Asuncion's Symphony Orchestra and the National Symphony Orchestra. These cultural events are held in several traditional venues, such as the Municipal Theatre, the Paraguayan-Japanese Centre and the Manzana de la Rivera. Many of these buildings are sightseeing destinations in their own right.