Bozeman Cheapest Fares
To search and book flights to Bozeman in 2020 and 2021, please enter your requirements and click the search button above.
Bozeman, Montana, celebrates the arts with Sweetpea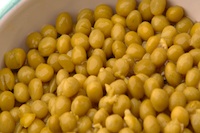 The community of Bozeman, Montana, USA, always shines in summer on the weekend of the Sweet Pea Festival. The festival has been running for over 30 years and always attracts huge numbers of people.
The three-day festival is a fantastic destination, packed with entertainment, including music, theatre and active dance lessons. The festival is committed to promoting and cultivating the arts and provides fun for all the family with its amazing mix of activities, including a ball, a parade, a flower show and lots of children's activities.
Run by a non-profit organisation, the festival could not happen without the help of over 1,500 generous and committed volunteers, who work tirelessly throughout the weekend. Visitors must purchase a wristband for entry (children under six get in free) and all money raised goes back into the local community, through grants for the arts, education and projects in the Bozeman area. Merchandise is available to help you remember the fantastic weekend, including t-shirts, posters and postcards.
The idea for the festival was born in April 1977, when a small group of citizens decided to stage a three-day festival to celebrate the arts of Bozeman. A month later, they decided to postpone the event for a year in order to help them prepare properly. They named the festival 'Sweet Pea', after the sweet pea carnivals held in the area at the turn of the twentieth century. The festival has been growing and evolving ever since. It is now an integral part of the arts scene in Bozeman and visitors come from all over the world to experience the exciting atmosphere of this wonderful festival.