Dakar Cheapest Fares
The lowest fare found to Dakar (DKR) was £424 with Turkish Airlines. The fares shown here are the lowest flight prices to Dakar obtained in actual searches by Just The Flight customers. To search and book flights to Dakar in 2021, please enter your requirements and click the search button above.
Dakar, a city of museums, monuments and cathedrals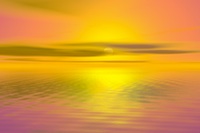 Dakar, which is the largest city in Senegal, has seen its share of tourists increase noticeably in recent years, as its has striven to build a reputation for having some of the continent's most famous and occasionally, most controversial monuments and museums.
Erected in December 2010, the African Renaissance Monument is one of the largest and most prominent in Senegal, serving as a reminder of the continent's colonial past and the struggle for independence and self-government. The monument portrays a larger-than-life heroic man and woman, holding a small baby, towering over a long flight of stairs leading up to the massive set of statues. However, the edifice is as controversial as it is large, because local officials commissioned the repressive, communist country of North Korea to create a monument to celebrate liberty.
The African Renaissance Monument is one of Dakar's most prominent tourist attractions, but by no means the only one. Lake Retba attracts scores of visitors, as it is one of the only bodies of water in Africa with a decidedly pink hue. This is due in large part to the significant concentration of cyanobacteria in the water. The imposing Dakar Cathedral, the Grand Mosque, built in 1964 and Goree Island are some of the destination's other most important landmarks and tourist attractions.
Dakar is easy to reach from some of the larger airports around the world, with direct flights offered from Paris Charles-de-Gaulle, Brussels, Lisbon, Istanbul and New York's JFK.