Cheap Flights to Kinshasa (FIH) from UK Airports
Book flights to Kinshasa
Kinshasa Cheapest Fares
To search and book flights to Kinshasa in 2022, please enter your requirements and click the search button above.
Take in a live soccer game in Kinshasa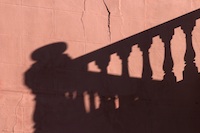 A place not always on a holiday list is Kinshasa in the Democratic Republic of Congo. However, for the more adventurous this city has a lot going on. It can be the perfect destination for those who wish to immerse themselves in the traditions of a most fascinating country.
From handicraft workshops to bustling street markets, expect sightseeing days to be early rises and late nights. There is a lot to do and see in Kinshasa that may surprise first time visitors. Most of the attractions include the natural surroundings of areas such as the natural forest. Enjoy tours of the Kisantu Botanical Gardens, the Symphonies Naturelles, which is made up of over 200 hectares of scenic pathways through the forest. The central markets of Matonge is where fresh produce spills out onto the roads under massive stalls and the AAC Conobo Nursery Sanctuary is where visitors can view the endangered apes.
With many years of upheaval, the Democratic Republic of the Congo does not have an extensive calendar of festivities, but what it does offer are a chance to see its local traditions celebrated through religious and national holidays. Check out the Independence Day celebrations that take place in June. Take in a live soccer game at the Martyrs Stadium. This important sporting venue attracts more than 80,000 people for any given game and is a great display of local pride and tradition.