Grand Rapids Cheapest Fares
To search and book flights to Grand Rapids in 2020 and 2021, please enter your requirements and click the search button above.
Comedy festival is a huge hit in Grand Rapids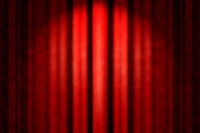 Grand Rapids is the second largest city in the state of Michigan and while it may not be an immediate choice as a tourist destination, it has plenty to offer anyone visiting the area. Nicknamed the 'furniture city', thanks to five major furniture manufacturers being based there, Grand Rapids has long been a centre for manufacturing, especially automobile and aviation. However, in recent years the city has put great effort into promoting culture and entertainment in the area. One of the main annual attractions for visitors is Laughfest.
Gilda's Laughfest is an annual event, held over ten days and attracting around 50,000 visitors, as well as hundreds of comedians and performers. Dedicated to Gilda Radner, a comedian who died from ovarian cancer in 1989, the festival raises money for cancer charities, as well as grief and support programmes for relatives of cancer sufferers.
Although stand-up comedy is the main focus of the festival, there are plenty of other events to keep visitors entertained, including variety shows, film screenings and mini golf. With comedians ranging from up and coming local performers to international stars, such as Betty White, Bill Cosby and Margaret Cho, the festival is sure to offer something for everyone. Visitors can pay for admission to individual events or buy a festival-wide pass, which allows access to every event during Laughfest.
For those who enjoy comedy, in its many forms, Laughfest, which is held at the end of winter, is the perfect time to visit Grand Rapids.