Greenville Cheapest Fares
To search and book flights to Greenville in 2020 and 2021, please enter your requirements and click the search button above.
Greenville comes alive with Blues Festival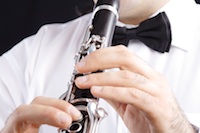 The Mississippi Delta Blues and Heritage Festival is an annual event held in September. About 15,000 people come each year to listen to virtuosos perform on the main stage as well as local acts and professional choirs. It is held at Freedom Village in the destination of Greenville.
Throughout America, this festival is the second oldest blues event still in operation. It is recognised globally as one of the most influential musical types within America. Over the years, the festival has developed in terms of scope, promoting not only blues but other African American musical heritage including gospel. First started predominantly as a community gathering, today it has very much established itself as a musical concert. Although it now contains more professional elements, the community spirit which first started it is still very much ingrained.
The main performers are a mix of famous artists, Delta's indigenous blues acts and new performers to the stage. It has seen the likes of B.B. King, Son Thoman, Joh Lee Hooker and Albert King. Visitors from around the world come to Greenville to be a part of the blues culture. A main aim of the event is to allow people from all over the globe to celebrate the importance of the Mississippi Delta Blues culture within the US.
The festival is organised by Mississippi Action for Community Education (MACE) which is a non-profit organisation for minority rural development. As well as the festival it is involved with a cultural arts and housing program within this destination.