Cheap Flights to Guayaquil (GYE) from UK Airports
Book flights to Guayaquil
Guayaquil Cheapest Fares
To search and book flights to Guayaquil in 2020 and 2021, please enter your requirements and click the search button above.
Celebrate Independence Day in Ecuador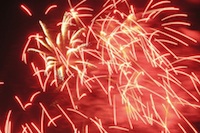 Guayaquil is a hot, bustling destination, a sea port where all airlines on the way to the Galapagos stop off. It traditionally has been overlooked by visitors eager to get to the Islands' unique eco-system. But the city has made enormous investments in developing itself as a destination in itself over the last ten years and nowadays is well worth exploring in its own right.
Sometimes known as 'The Pearl of the Pacific', the city is interesting at any time of year but one of the best times of year to visit is during October, when the city celebrates gaining its independence from Spain. Forces led by Simon Bolivar (possibly South America's best known revolutionary) and Jose de San Martin arrived in Guayaquil in July and finally overthrew Spanish rule and proclaimed the independence of the city-state on October 9, 1820. This was a crucial stage in the process of declaring sovereignty over the whole nation and is rightly a cause for pride and celebration among Guayaquil's people.
Columbus Day (when Christopher Columbus first set foot on the continent) is on October 12 and in Guayaquil these two celebrations are happily linked and celebrated in a joint festival. There are numerous parties, firework displays over the harbour, an enormous military parade and countless concerts of every type of music, from rock to classical throughout the week and this is a brilliant time to really come to understand the soul of the people of this city.