Kabul Cheapest Fares
The lowest fare found to Kabul (KBL) was £942 with Turkish Airlines. The fares shown here are the lowest flight prices to Kabul obtained in actual searches by Just The Flight customers. To search and book flights to Kabul in 2021 and 2022, please enter your requirements and click the search button above.
A Visitor's Guide to Kabul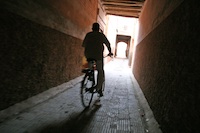 The destination of Kabul is one of the oldest cities on earth. For more than 5,000 years, it has been an economic and cultural hub – well positioned high up between the mountains of the Hindu Kush along a lucrative trade route – and for this reason, it has long been fought over.
The old part of Kabul, with its narrow, crooked streets has plenty of bazaars selling carpets and other exotic offerings, and maps are available from the Afghanistan Information Management Services for interested tourists.
Downtown Kabul is relatively easy to walk around in spring and autumn, but is not a good proposition in summer, when the heat and dust are a problem; or in winter, when snow and mud are underfoot.
There are very few pavements, and caution has to be exercised when crossing roads. Female visitors need to be aware that it is essential to wear a scarf at all times at this destination.
Places of interest include the first shopping mall, Kabul City Centre, as well as Flower and Chicken streets. If you are interested in moving further afield, you can visit Kabul's lake district, Lake Qargha, which is about nine kilometres from town for some swimming and boating.
Also of interest may be the Women's Park which was set up to allow women to trade because traditionally women are not permitted to deal with men who are not relatives. The park is also a place where female visitors can relax and enjoy the pleasant surroundings.
Lastly, for the sports fan, is the Kabul Golf Club – a nine-hole course that offers "extreme golf with attitude".