Medford Cheapest Fares
To search and book flights to Medford in 2020 and 2021, please enter your requirements and click the search button above.
Music and relaxation come to the Pacific Northwest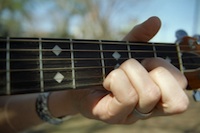 One of the top draws to the Pacific Northwest city of Medford is the annual Britt Festival. Every summer, just five miles away from the historic centre of the famous city that was founded during the gold rush, a series of concerts bring the joy and excitement of live performances to this area. Abloom with stunning natural beauty, southern Oregon is one of the most picturesque regions of the American West. The venue for the dozens of concerts that comprise the festival is a naturally formed amphitheatre. Set amongst stately ponderosa and madrones, the hillside estate of the famous 19th century photographer Peter Britt hosts the concerts every year.
Tens of thousands of music lovers flock to the lush natural venue each year. The surrounding woods are just a taste of the natural beauty that is found here, and many people use Medford as a starting off point to visit Crater Lake National Park, located a scenic two-hour drive away from the staging venue. Music genres that make up the festival include jazz, classical, blues, folk, bluegrass, pop and country. Relaxation and enjoyment is easy here, surrounded by the tall trees, overlooking the stunning visions of forests in the surrounding area.
The Britt Festival takes place over several months and holds dozens of concerts each year, making it easy for visitors to plan a trip that can include a visit to this exciting venue. It is regarded as one of the premier, top-notch music festivals in the region.