Murcia Cheapest Fares
To search and book flights to Murcia in 2020 and 2021, please enter your requirements and click the search button above.
Murcia, a Beach Lover's Paradise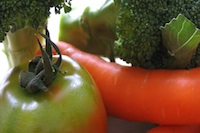 Murcia, a region of southeastern Spain, offers a great deal as a holiday destination, with over 200 beaches and a mild Mediterranean climate and very little rain year-round. The region is famous for its vegetables and even as an early settlement it was intensively farmed. As a result, the local cuisine is rich and balanced, with lots of meat and rice dishes, as well as salads and stews. The city's proximity to the coast also means there is a good variety of seafood available. Murcia is also gaining a presence within the wine industry and in addition to its gastronomic delights, this great tourist destination has many landmarks well worth a visit, among them being the 15th century Cathedral de Santa Maria. This cathedral is a striking mixture of various architectural styles and it houses a museum detailing some of the highlights of the building.
If you are visiting at the time, you should become involved in authentic Murcian culture during the city's Holy Week procession; one of Spain's most famous. Holy Week, or Easter Week, is of particular interest and documents the events surrounding the crucifixion story, according to the New Testament. Intricate, life-sized figures are paraded around the city in flower-adorned processions. At night, candles surround the figures and a re-enactment of Jesus' final moments is performed. On Easter Sunday, the spring festival commences with the Bando de la Huerta, during which revellers are encouraged to dress in local costume. The festival culminates in the "Burning of the Sardine", which celebrates the end of Lent with a parade, fireworks and thousands of free toys. The event is a traditional purifying ceremony.