Melilla Cheapest Fares
To search and book flights to Melilla in 2020 and 2021, please enter your requirements and click the search button above.
Melilla, Spain's Little Piece of Africa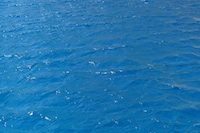 Melilla is an autonomous Spanish city, which is located on coast of North Africa and completely surrounded by Morocco. This somewhat unusual destination has a coastline on the Mediterranean Sea and benefits from a sunny, warm climate, typical of the area. It is home to the only example of Gothic architecture in Africa, the Capilla de Santiago chapel. Historically, the military influence is clearly visible in the forts and defensive walls that are still present today. They contrast starkly with the modern architecture of the buildings constructed in the city's golden age. The predominant industry in the area is fishing and fish and seafood are used extensively in local cooking. The sea also provides a source of leisure in this destination, with lots of scuba diving, sailing and swimming on offer.
Melilla is known as the city of four cultures, as it supports Christian, Muslim, Jewish and Hindu populations. As a result of this cosmopolitan environment there are numerous celebrations at various times of the year. The different communities of the city each have their own traditional style of cooking, which are proudly promoted during the religious festivals. Many of these events do have a religious basis, with the people of Melilla coming together to celebrate, irrespective of their individual beliefs. One such festival that should not be missed is "los Reyes Magos", celebrating Epiphany, the day when the Kings of the Orient brought gifts of gold, frankincense and myrrh to baby Jesus. The Reyes Magos celebration involves the whole population of the city coming together to follow the parade. Every September, the population gather to celebrate Our Lady of Victory, the patron saint of Melilla.