Africa's Swazi Kingdom is Unforgettable.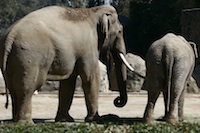 There can be few countries where it is possible to get up close and witness traditional rites, but such is the Kingdom of Swaziland, a small, landlocked country about the size of Wales, where ancient and modern blend seamlessly.
The Ncwala ceremony is the most important of several annual festivities, held usually in December or January. The ceremony lasts four days and during this time, various rituals, dances and songs are enacted by the King and all the warriors and young men of his Swazi tribe.
Most important amongst these is the traditional Reed Dance, involving all of the young, local, unmarried women. The girls gather reeds, usually during the month of August, when they mature, and bring them to the gathering place to present to the Queen Mother, who will have them made into screens for the Royal Kraal. It is also traditional for the King, Mswati III, to choose a maiden to become one of his wives.
There can be few destinations offering a more bewildering array choices for the tourist. Although a small country, Swaziland boasts stunning scenery, varying from mountainous with stunning waterfalls to lowland plains with game reserves. Whilst not on a large scale, these offer tourists the opportunity for close encounters with elephants and other Big Five species.
Vivid bushman paintings, fossilised rocks 3,700 million years old, stone age mines, abseiling in the mountains, white water rafting in the Usutu River, adventure caving and a consultation with a Sangoma (soothsayer) are just some of the exciting options offered in this wonderful destination.