Port Au Prince Cheapest Fares
To search and book flights to Port Au Prince in 2022 and 2023, please enter your requirements and click the search button above.
President Michel Martelly upholds Haiti's Cultural Traditions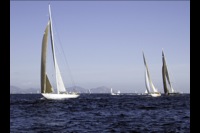 Port au Prince Airport is now open to all its regular flights and President Martelly has promised to energise Haiti's tourist industry. Despite its troubled history, Haiti has a vibrant and colourful culture, and holds many festivities in the townships and cities especially around the Christmas and Easter periods.
One such event is the Mardi Gras celebration otherwise known as Carnival, which starts a few days before Ash Wednesday, and features colourful costume parades and lively dancing through the streets of the capital city of Port au Prince. The three-day carnival is a time when visitors and residents alike enjoy all night parties with lots of dancing and singing. Carnival represents an exciting escape from everyday life and one that could make Haiti a prime tourist destination in coming years.
After Carnival ends, on the Tuesday before the beginning of Lent, the Rara or rural carnivals begin, and they continue throughout the Lenten period. Every weekend for the entire six weeks, a musical celebration of the Voodoo tradition begins in each of the townships. Rara bands make music while the Voodoo congregation sing and dance through the streets dressed in brightly coloured and elaborate costumes. The size of the band and the splendour of the costumes represent the strength of the group's Iwa or voodoo spirit.
The Iwa protects the group against adversity so perhaps it will be the Iwa in partnership with President Martelly who will ensure a great future for Haiti.