Roanoke Cheapest Fares
To search and book flights to Roanoke in 2020 and 2021, please enter your requirements and click the search button above.
Sporting event brings thousands to Roanoke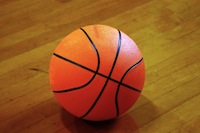 The city of Roanoke, Virgina in the United States is a great choice of holiday destination for travellers of all ages. Located in the heart of the Blue Ridge Mountains, the city has plenty to offer in terms of scenery and natural beauty; however, it is an annual sporting event that draws the most visitors to the area. The Coventry Commonwealth Games of Virginia brings over 9000 athletes to Roanoke each year.
First founded in 1990, the Coventry Commonwealth Games saw 4000 athletes compete in 29 sporting events. Since then the games have rapidly expanded and now provide competitions in 57 sports for nearly 10,000 amateur athletes or varying age and skill level. Commonly called Virginia's Olympics, the games take place during the third week in July, commencing with an impressive opening ceremony.
The Coventry Commonwealth Games embrace athletes of varying skill levels, whether competitors are competing in the games because they have aspirations of furthering their amateur career or becoming professional athletes, or if they are simply competing due to a love of the sport, everyone is included as part of this sporting community.
Including sports ranging from baseball, basketball and tennis, to less well known events such as disc golf, inline hockey and speed skating, there are plenty of varied and exciting sports for spectators to witness. The community of Roanoke and surrounding areas takes great pride in this annual event, and the revenue it brings to the region allows Roanoke to keep its place as a great destination to visit.