Hainan Airlines Flights and Routes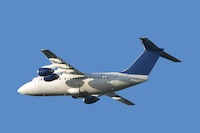 Chinese airline based in Haikou, Hainan. The airline has an extensive domestic and international network comprising more than 500 routes.
China's fourth-largest airline, Hainan Airlines, is the first mainland Chinese carrier to receive a coveted Skytrax Five-Star Airline award. The honour was bestowed on the company by Skytrax President Edward Plaisted in Beijing.
The London-based Skytrax organisation evaluates over 200 airlines worldwide each year in terms of service quality provided to customers. The Skytrax star ranking system is based not just on basic product standards, such as cabin seating, staffing quality and in-flight entertainment, but also on actual customer experiences. Using over 800 points of reference in terms of product, in addition to consultation with a selection of each airline's passengers, Skytrax builds up a true picture of the service offered, and awards stars accordingly.
The airline services more than 500 domestic routes within the People's Republic of China, including major hubs like Beijing, Singapore and Xi'an. In addition to this, the carrier flies to over 90 cities worldwide, such as Budapest, Moscow, Seattle, Sydney and Toronto to name but a few. Hainan Airlines makes use of both Boeing and Airbus planes in order to ensure the most appropriate aircraft are available for the routes and passengers.
The Skytrax award is a huge boost for Hainan Airlines, putting it in an enviable position above competitors, and proving to customers that the airline is of the highest standard.