Nippon Airways Flights and Routes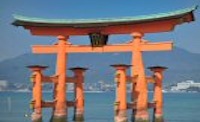 All Nippon Airways is Japan's finest airline, serving destinations from Japan to the Americas, Africa and Europe
Nippon Airways is eagerly anticipating taking delivery of the first ever production Boeing 787 Dreamliner to go into service.
Nippon Airways will have maintenance crews on hand at several Japanese airports, as Boeing runs a simulation of in-service operation. The aircraft's crew will be responsible for towing, refuelling and carrying out fit checks for airplane jacks. This will be the Dreamliner's maiden flight to Japan and it will then go on to visit a number of airports within the country.
While Nippon is the first airline to get its hands on a Dreamliner, it will not, of course, have exclusive rights to the aircraft and airlines such as China Southern and Japan Airlines will take delivery of their Boeing 787's within months.
As the launch customer, Nippon Airways have reaped significant benefits, because it was able to have some influence on the development of the aircraft. The carrier went to its employees and asked pilots, mechanics and service personnel to give their input and some of these suggestions were incorporated into the design phase of the project. For example, Boeing developed oxygen masks that better fit the shape of an Asian face, along with a window washing system; unlike other aircraft, the Boeing Dreamliner does not have front opening cockpit windows. Both these suggestions came directly from Nippon employees. The Japanese airline made a number of other contributions to the project and Boeing stated that the two companies worked closely together to create the best aircraft possible.
Nippon Airways is a member of Star Alliance