Smart Wings Flights and Routes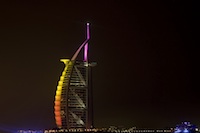 Low cost airline offering flights to European city and beach destinations, and Dubai, primarily from its main hub in Prague. The airline operatings a modern fleet of Boeing 737 aircraft
SmartWings is a low-cost air carrier and the trademark budget airline for Travel Service, a subsidiary of IcelandAir. Based out of Prague, Czech Republic, the budget carrier is responsible for all short-haul scheduled flights.
The low-cost airline is opening new flight paths from several cities while increasing the frequency between already established routes.
A new regular flight linking the cities of Prague to the Turkish city of Antalya will be launched in the near future. SmartWings is the only airline with direct flights between the two cities. The air carrier will offer a weekly flight on Saturdays during the off-season and increase the number during the peak season to six weekly flights (excluding Mondays). Additionally, there are new scheduled routes to Nice and Nantes in France during the summer season and the flights will take place on Thursdays and Sundays.
The Czech Republic air carrier is also increasing the number of flights to Dubai. The flights will increase to three times per week and the airline is also offering an added incentive with possible upgrades to business class seats.
The company is operating direct flights from Brno and Ostrava to Burgas, Corfu, Heraklion, Kos and Rhodos.
Passengers benefit from the company's lenient policy on baggage. All passengers are allowed 20 kg of checked baggage and 5 kilos of onboard cabin baggage. There are no hidden fees or additional charges due at the airport. The low-budget carrier is an all-inclusive provider of travel services to its passengers.