Adana Cheapest Fares
To search and book flights to Adana in 2021 and 2022, please enter your requirements and click the search button above.
Altin Koza (Golden Boll) Film Festival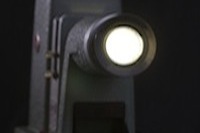 The Adana Altin Koza Film Festival has been steadily growing every year since its inception by regularly enhancing its schedule of events and unlocking the door that opens into the world of cinema.
The Altin Koza Film Festival has been held sporadically several times since 1969, when it was first organized jointly by the State Films Archives, the Adana Cinema Club, and Adana Municipality. It was originally called the "Film Festival," and has been held every year since 2005. The festival takes place during the month of June each year, and is held in the southern Turkish city of Adana. It is now organized solely by the Greater Adana Municipality.
The modern festival welcomes any short film director from every Mediterranean country. The festival also welcomes film students and provides a considerable amount of support to these efforts. The festival aims to attract viewers to films made by young filmmakers living next to the Mediterranean coast. The purpose of this is to allow beginners to have their work evaluated and commented on.
The festival's name comes from the cotton ball, which is historically grown within in the area. The festival includes three film competitions: National feature films, Student films, and Mediterranean countries international short subject offerings. The prizes include money for the big categories. A Golden Boll statuette is given as a prize in each of the categories.