Appleton Cheapest Fares
To search and book flights to Appleton in 2020 and 2021, please enter your requirements and click the search button above.
Appleton to Host Great Wisconsin Cheese Festival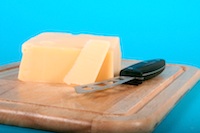 There is a good reason why fans of Wisconsin's sports teams are called "cheeseheads;" the state is known around the world for its dairy industry and production of a broad selection of fine cheeses. One of the best ways to enjoy the cheeses of this destination is to attend the Great Wisconsin Cheese Festival, which takes place in the village of Little Chute, located on the eastern edge of the town of Appleton. June is Dairy Month in Wisconsin and Appleton starts the month off well by scheduling their cheese festival for the very first weekend of the month.
The Great Wisconsin Cheese Festival has been going strong since 1988, adding events over the years as attendance grew by leaps and bounds. The three-day event offers cheese tasting, but also much much more, including a cheese carving demonstration, a cheese curd eating contest, and a cheese tasting contest at which cheese producers from Wisconsin and up-state New York square off to determine whose dairy products are the finest in all the land.
There is also plenty to keep children occupied at this destination, including games and entertainment geared for a range of ages and an assortment of carnival rides. This famous festival all takes place at Doyle Park, where the clubs and non-profit organisations of Appleton and Little Chute provide food and refreshments including the "Big Cheese Breakfast" hosted by the Heart of the Valley Service Club for Seniors.