Brazzaville Cheapest Fares
To search and book flights to Brazzaville in 2020 and 2021, please enter your requirements and click the search button above.
Brazaville, Congo bursts with cultural diversity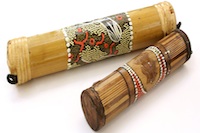 The streets of Brazzaville, the capital city of the Republic of the Congo, will be filled with music during the cultural exchange festival of the Pan African Festival of Music, FESPAM, which takes place every two years.
An important cultural event for the whole of Africa, the festival showcases musical talent from all over the continent and is a fantastic destination for those seeking a mix of tradition and excitement. Running for a week, the festival offers exceptional diversity, with Afro-Caribbean and South American music, both traditional and contemporary.
Visitors to this destination will be impressed by an exhibition of traditional African musical instruments and the African Music Market. Sailing excursions on the river Congo are also available.
Aiming to promote African music, the festival encourages the exchange of ideas. The festival is often held in the impressive Félix Eboué Stadium in Brazzaville and the President of the Republic of the Congo himself has been known to open the festivities, in the presence of numerous dignitaries from across the nation.
Talented acts such as Suzanna Owiyo, Koffi Olomide and Rebecca Malope have rocked the stage at previous festivals and it is expected that the coming festival will be no exception. The festival provides an opportunity for new talent to emerge and for already well-known acts to further their reputation.
The Pan African Festival of Music is a destination not to be missed by visitors to this most fascinating of African countries and will certainly entice guests to visit again once they have sampled the amazing performances of Africa's best.