Belo Horizonte Cheapest Fares
To search and book flights to Belo Horizonte in 2020 and 2021, please enter your requirements and click the search button above.
Belo Horizonte warms up for World Cup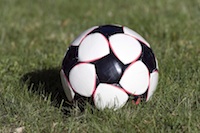 Belo Horizonte is already warming up for the 2014 World Cup. While the city already boasts excellent tourism infrastructure, organisers are aware FIFA has strict requirements and Belo Horizonte aims to please.
Belo Horizonte has good transport, hotels, restaurants and an array of services. The shopping is sophisticated and the night life is active. This destination is one of the few planned cities in Brazil. The open spaces and and broad spectrum of cultural activities regularly rank the city as one of the best places to live in Latin America. Tourism is booming, as is the economy and the population. Modernising Belo Horizonte's infrastructure is a constant activity.
Developments in the works for Belo Horizonte's hosting of the World Cup in 2014 include modernization of Mineiro Stadium to increase spectator capacity and parking spaces, as well as high tech screens. New hotels are also expected to crop up in this popular holiday destination. Public health and safety measures will be strictly reinforced, to guarantee maximum comfort for visitors to Belo Horizonte.
The city has high hopes of being appointed the host of the World Cup opening, in competition with Sao Paulo and Brasilia. The final match and closing ceremonies are expected to be held in Rio de Janeiro, in homage to the 1950 World Cup final historic match against Uruguay.
Belo Horizonte is the destination for football fans. It is said the city is in love with football and which of Brazil's top two teams you support matters. Belo Horizonte's dedication to holding the World Cup on high is clear. It remains to be seen, whether their enthusiasm and effort will be doubly rewarded.