Curitiba, Brazil, is your destination for music and relaxation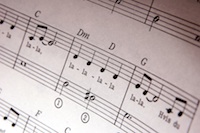 Curitiba is located near the eastern coast of Brazil. It enjoys a marvellous climate and stunning scenery, and is definitely worth planning for a holiday destination.
One of the best times to go is in January, when the Oficina de Musica, or Music Workshop, is held every year.
From small beginnings, this annual event has grown to become a very large music festival, drawing thousands of performers and tourists to Curitiba and the surrounding towns.
One reason the Oficina has become so popular is that it doesn't focus on just one type of music. From rock to pop to country, jazz and classical, visitors find concerts and focus groups everywhere they turn.
The performers are very accessible as well, and fans find this a wonderful event held in a fantastic location.
Flights to the destination of Curitiba are available from most major cities, making arrival here a simple matter.
Many young music students attend this festival and the workshops, and individuals and groups like to put on performances, some of them impromptu.
Just wandering the ancient streets of this destination is a music education in itself but taking in some of the concerts, master classes or hands-on workshops is a much better way to gain an appreciation for all the different forms of music represented at this festival.
Without a doubt, a visit to the Oficina de Musica is a way to engage all your senses and also let you see first hand what's happening in the world of music.