Diyarbakir Cheapest Fares
To search and book flights to Diyarbakir in 2020 and 2021, please enter your requirements and click the search button above.
Diyarkabir Auto Show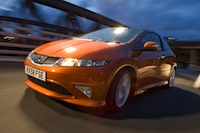 Diyarkabir Auto Show is the leading trade fair for the automobile industry in Turkey. Organised by Tuyap Fairs and Exhibitions Organisation Inc, the Diyarkabir Auto Show is a six-day event that takes place on an annual basis and caters for a multitude of visitors. These range from businessmen and executives, to individuals and families with a very high net worth, buyers from overseas countries as well as those from the automobile service and professional industries. Also in the target audience for the Diyarkabir Auto Show are the likes of corporate buyers, such as chief executive officers, as well as decision-makers and those in other industries including engineers, technicians, transport operators, tourism and hospitality operators, and even the media and the press.
Those who exhibit at the Diyarkabir Auto Show include many from the automobile industry whose exhibitions display examples of their products and services. These include; buses, insurance, automobile tuning, certification, automobile body parts, instruction, automobile care, glues and waterproofing. Also; audio products, batteries and various forms of charging equipment, car repair and servicing, automobile accessories, automobile engines and components, tyre repair and rubber fittings, combustive and lubricating materials, car alarms and a variety of other safety devices, trailer and trailer construction, and many more besides.
In just a few years since its inception, the Diyarkabir Auto Show has quickly and convincingly become the most popular automobile trade fair in the whole of Turkey.