Gaziantep Cheapest Fares
To search and book flights to Gaziantep in 2021 and 2022, please enter your requirements and click the search button above.
Gaziantep, Turkey's Ancient Tourist Attraction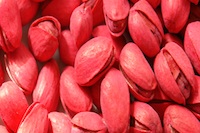 Gaziantep is the capital city of the Gaziantep Province of southern Turkey. It is the sixth-largest city in the country and is claimed to be one of the oldest continuously inhabited cities in the world. There is much to do in the area, making it an ideal holiday destination. Gaziantep Zoo, for example, is home to a wide variety of creatures and includes a bird pavilion and aquarium; the Zoo is one of largest in Turkey. The city has several museums, such as the Gaziantep Museum of Archaeology, which displays artefacts, jewellery, coins and mosaics from the Bronze Age and from the Persian, Roman and Byzantium periods, among others. The destination even features an open-air museum, in Yesemek village, which holds many interesting artefacts and relics. There are many castles and other historical sites to visit, with the old inns being especially worth investigating.
Gaziantep is famous for is baklava and many consider it to be the original home of this delicious dessert. Food in this region is different to that in other areas of Turkey, due to the various immigrant groups that have influenced the culinary traditions of the area. This destination is also famous for pistachios, as it produces a special slender type with a spectacular flavour. There are many varieties of kebab on offer here, including minced meat kebabs, liver kebab, aubergine kebab and onion kebab. Another must-try dish is lahmacun, a thin-crust pizza with spicy mince meat.