Cheap Flights to Ilheus (IOS) from UK Airports
Book flights to Ilheus
Ilheus Cheapest Fares
To search and book flights to Ilheus in 2020 and 2021, please enter your requirements and click the search button above.
Carnival in Ilheus is a festive celebration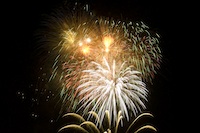 While the celebration of Carnival in Ilheus is not nearly as large and popular as the one in Rio de Janeiro, it is by far one of the most interesting and charming. Each year millions of people flock to the city, for the exciting parades and sultry dancing that have become such a large part of the Carnival experience. People take to the streets of the city in traditional clothing or dressed up in a colourful array of styles and the party continues all night long. Thousands of people go to Ilheus each year for this exciting event, lining the streets and hanging out on the balconies to watch the celebrations commence. Costumed revellers are one of the most renowned parts of the Carnival experience.
The beautiful city of Ilheus is renowned for its natural splendour and unique Brazilian charm and it is a fantastic destination at any time of year because of the tropical climate, the authentic Brazilian culture that is a melting pot of Spanish, African and South American cultures and the proximity to the lush forests of the country.
Carnival is a wild, exciting and highly anticipated cultural event in Ilheus and the party is one of the most exciting in the area throughout the year. Carnival here is a perfect destination for someone looking for something unique and who wants a little less hype and a little more charm than can be found in the much larger and more publicised event of the same kind in the capital city of Brazil.