Montgomery Cheapest Fares
To search and book flights to Montgomery in 2020 and 2021, please enter your requirements and click the search button above.
Wine Festival showcases local wines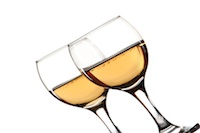 The Riverwalk Wine Festival has become a regular occurrence along the Alabama River. Featuring a number of wine distributors that are local as well as from further afield, Riverwalk Wine Festival has plenty to offer.
During the Riverwalk Wine Festival visitors will be able to take part in wine tasting from a number of wine distributors who represent more than 100 wineries. The admission price includes a discount on selected wines that will be available from local wine shops, a commemorative wine glass that is etched with the details of the event, samples of food and live music.
The City of Montgomery is located along the Alabama River and the wine festival venue is held at the Montgomery Riverfront that includes an amphitheatre and a riverboat, the Harriott II, that is also available for a wine cruise.
Within Montgomery there are a number of hotels that offer special packages for staying guests that includes the cost of the admission into the wine festival. There are many other hotels in and around the riverfront area if the destination preference of visitors is to be as close to the venue as possible.
Montgomery is a destination that is not part of any main travel hub, though it does have a serving regional airport that is mainly used for military flights. There are a few domestic airlines that use the airport and can be reached from a number of US cities including Atlanta, Memphis and Charlotte.