German old town charm and large city atmoshpere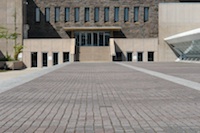 This medium-sized American city still holds a lot of small town charm with its shimmering views of Lake Michigan and lively summer festivals. The city is that of a thriving arts community, which can be enjoyed fully with a visit to the Milwaukee Art Museum.
Its city centre is a mixture of old and new with modern glass buildings mixed with the old-style German architecture that continues to add personality and charm. With its rich German heritage, it is no wonder beer is a favourite drink in these parts.
If Milwaukee is your destination this summer, the main area of hotels is located in the city centre along the prestigious lake front walkways and nearby river walks. Check out the lively areas of Juneautown, Third Ward District, and Kilbourntown for an authentic experience.
Flights into Milwaukee will land at the Milwaukee General Mitchell Airport, which is in close proximity to the city's centre. When visiting, make sure to explore the Pabsts Mansion, which is a spectacular 19th century masterpiece. For families with kids, do not miss the International Clown Hall of Fame or the local Milwaukee Country Zoo.
A Milwaukee destination means summer festivals. The Gathering Waters Festival, Polish Fest, Summer Fest, and Summer Solstice all take place during the month of June. During July, check out Bastille Days, Festa Italiana, German Fest, and the Brady Street Festival. August is the time to see the African World Festival, Mexican Fest, and Irish Fest.