Natal Cheapest Fares
To search and book flights to Natal in 2020 and 2021, please enter your requirements and click the search button above.
Natal, Home to the Country's Off-Season Carnival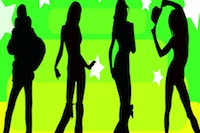 Natal is the capital city of the state of Rio Grande do Norte, in Brazil and is claimed to be the safest state capital in the country. Natal is a great tourist destination and features a long avenue housing the main hotels, shops and restaurants. This destination has a reputation for its natural beauty, some great beaches and the rich culture and history of the area, which is reflected in its historic houses and monuments, including the Alberto Maranhao Theatre and the Newton Navarro Bridge. Natal also hosts Brazil's largest off-season carnival, the Carnatal, held every December.
During the Carnatal a band is paraded, on a "trio eletrico", a large truck covered in speakers, through the streets surrounding Natal's Machadao Stadium. The dancing crowds follow the trio eletrico singing to the music and celebrating. You can watch and hear the show from a distance, but admittance to the immediate area must be purchased from the "bloco", who organises the event, puts on the band and controls access. To gain entry into the area you are given an "abada" to wear, a colourful t-shirt type garment, which can be bought weeks before Carnatal, but that is only delivered just before the event in order to avoid counterfeiting. There are raised cabins set up around Machadao, from which spectators can look down on the celebrations.
For anyone wishing to experience the fun and party atmosphere of Carnatal, book flights in advance as this destination is very popular around that time.