Ostrava Cheapest Fares
To search and book flights to Ostrava in 2020 and 2021, please enter your requirements and click the search button above.
The Street that Never Sleeps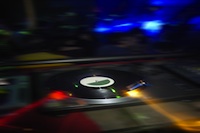 The 'street that never sleeps' is not found in the Big Apple, as you might think, but refers to the famous Stodolní Street in the city of Ostrava – an increasingly important destination in the Czech Republic. Ostrava has a vibrant programme of contemporary events and activities – clubs, theatres, music and festivals – and also promotes celebrations of cultural traditions from a range of ethnic backgrounds.
Ostrava is the Czech Republic's third largest city and is in the country's north-east, in the Moravian-Silesian region. On the banks of Ostravice River, it is close to the borders with Slovakia and Poland, and has stunning views of the Beskydy Mountains. The city was established along a trail used by traders – the 'Amber' trail – and was the main circuit which connected the Baltic and Mediterranean Seas.
The traditional Czech hospitality and the excellent local cuisine in this destination offer quality dining and accommodation. Ostrava's examples of contemporary architecture are stunning, and complement the city's sites of cultural, historical, and technological interest.
Keen cyclists will find biking routes and trails crossing Ostrava in a network that is constantly evolving. It has cycling routes to sites of natural interest; there are historically important monuments; and enjoyable bike rides.
Ostrava has an amazing array of sports facilities and both football and basketball are popular. Skateboarding remains a favourite and the largest arena holds premier European and international sporting championships, as well as large scale concerts and fairs.