Praia Cheapest Fares
The lowest fare found to Praia (RAI) was £534 with Royal Air Maroc. The fares shown here are the lowest flight prices to Praia obtained in actual searches by Just The Flight customers. To search and book flights to Praia in 2021 and 2022, please enter your requirements and click the search button above.
Kriol Jazz Festival to take place in Praia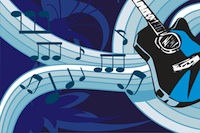 One of the best times to visit Praia, the largest city of the Cape Verde Islands, is during the annual Kriol Jazz Festival. This event is not only a festival of music but also serves as a celebration of culture and the Creole heritage of Praia itself, so it is a wonderful opportunity to get a true feel of the city and its people.
Throughout the course of the festival visitors can enjoy a selection of concerts and performances by a mixture of local musicians and international acts. One of the organiser's aims is to promote Creole music from all over the world, so the festival hosts performers from areas such as the Caribbean, the Indian Ocean and Africa. Praia is home to the oldest version of a Creole language still spoken today, and so is a perfect location for a celebration like this and a great place to experience these cultures.
The festival has plenty of other exciting things to offer as well as music. A range of workshops, documentary showings and lectures are available for visitors, and it is even possible to take part in a jam session and make some jazz music yourself.
With flights to the area from the United Kingdom taking only a few hours, the Kriol Jazz Festival is a perfect place to experience a variety of new cultures and a fascinating city and area. It is a great event for anyone who enjoys good music and exploring heritage.