Tbilisi Cheapest Fares
To search and book flights to Tbilisi in 2022, please enter your requirements and click the search button above.
Tbilisi International Festival of Theatre Celebrates the Performing Arts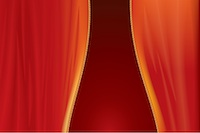 Tbilisi, Georgia, has entered the post Soviet age with enthusiasm, establishing itself as one of the world's leading centres of performing arts. Every year in late September and early October this city destination puts on the Tbilisi International Festival of Theatre, an event designed to provide a truly international perspective on the dramatic arts. Just as the nation of Georgia provides a bridge between Europe and Asia, the festival strives to represent the theatrical traditions of these two great regions to the entire world .
Founded by the city of Tbilisi, the festival is the major performing arts event in Eastern Europe and annually attracts the most creative and innovative theatrical companies from destinations around the world. In 2009, the festival included 15 full-scale performances from troupes in 13 nations located in Europe and Asia. In 2010 the Georgian Showcase, just one of the many exciting events in the festival, included more than 50 theatre producers from the two continents. It also included more than two dozen separate performances over the course of its four days.
The festival includes more than the performances and the chance to mingle with some of the most important people in the contemporary theatre world. Master classes teaching aspects of the craft are also offered to participants, as are workshops and exhibitions. The overall goals of the festival include promoting Georgian dramatic arts throughout the entire world and providing Georgian residents with a greater access to international drama.