Tehran Cheapest Fares
To search and book flights to Tehran in 2021 and 2022, please enter your requirements and click the search button above.
International Animation Festival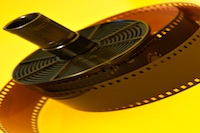 Fans of animated films will be spoilt for choice at Tehran's International Animation Festival. Held each year in February, the event is a celebration of Iranian and international animation.
Created in 2000, the festival has given a platform to Iran's four decades of experience in animation production. Before the festival, despite their expertise in this field, screenings of this type of media were scarcely found. However, although animation was neglected in those years, Tehran still produced a wide array of films that are now being recognised on an international stage through this event.
Every year, hundreds of submissions are received from Iranian artists and artists from many other countries, including England, France, Germany, Hungary, Russia and Poland.
Beginning with an opening ceremony, the films that are chosen are showcased in several cinemas and reviewed during the festival. After all the films are shown, a closing gala brings the event to an end and the jury provides special awards to honour and recognise the works that were presented.
As a large concentration of Iran's population and resources is situated in Tehran, the destination is an ideal location for hosting the country's cultural and social events. Tehran, which is also home to a significant number of museums, universities and theatres, is a fertile planting ground for Iran's twentieth-century culture. Visitors to the city will find plenty of culture as well as stunning animation in this exciting and up-and-coming destination.