China Airlines Flights and Routes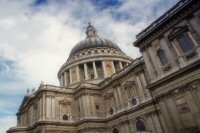 China Airlines fly a large number of routes throughout Asia and have international flights to Euope, USA and Australasia
China Airlines has announced the launch of a new passenger service, which operates three times a week between Taipei and London. The service uses an advanced Airbus A340-300 aircraft, catering for 30 business-class travellers and 246 economy-class passengers.
The direct, non-stop route increases the number of European destinations served by the airline to five, with a total of 21 flights per week to the continent. China Airlines also offers non-stop services to Frankfurt and Vienna, along with Amsterdam via Bangkok and Rome via Delhi. Thanks to code-share agreements with two European travel providers, it also serves Prague in the Czech Republic and several German and Swedish destinations, including Hamburg, Cologne, Munich and Stockholm. China Airlines has become affiliated with Skyteam and is the 15th member of the global airline alliance.
The airline provides long-haul flights for customers throughout Europe and Australia. It has enhanced its customer's experience of Taipei Airport by offering boutique accommodation and a free city tour for business and leisure customers during their stopover. Sales manager, Jim Wong, explained that, though most travellers with connecting flights only need to be in transit for a short time, passengers flying from Sydney to Taipei or Vancouver are in transit all day. "We want to make their transit stay as comfortable as possible," Mr Wong added. Transit passengers can use hotel facilities at the Novotel Taipei Taoyuan International Airport or join complimentary city tours of Taipei. These tours operate every 15 to 30 minutes and take in attractions such as the Yingge Pottery village, Sanxia, Zushi and the Longshan Temples.
China Airlines is a member of SkyTeam