Luxair Flights and Routes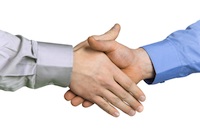 Luxair fly from Luxemburg to many European destinations
Luxair (LG) has increased its codeshare agreement with the German and leading European airline, Lufthansa. The LG code will now be present on 14 additional routes within Europe, including Bilbao, Helsinki, Stockholm, Athens, Bremen, Bologna, Venice, Yagreb and Vilnius.
The codeshare will increase the number of flights as well as destinations offered by the Luxembourg airline, Luxair. This will improve the number of travel options available for passengers and will help to reduce the cost of a ticket due to the fact that one fare can be utilized on a number of flights. Having an itinerary on one ticket will also improve connections making it much more convenient for travelling.
The airline will also allow those on frequent flyer programmes to gain points on all flights that carry the code and not just the operating flight. Another benefit is that the number of seats on flights can differ so it can be easier to find one which is cheaper. In terms of reaching the destinations offered, such a codeshare makes travelling much faster and easier than before.
The new European and German codeshare will be beneficial for customers using either of the airlines. More connections from the German airports of Munich and Frankfurt leaving Luxembourg will be available. Via Frankfurt passengers can connect to Dresden, Leipzig and Bremen within Germany and within the rest of Europe, Bologna, Stockholm, Venice, Bilbao, Oslo and Vilnius. Via Munich there will be connections to Helsinki, Sofia, Lisbon, Zagreb and Athens.