Cheap Flights to Abuja (ABV) from UK Airports
Book flights to Abuja
Abuja Cheapest Fares
To search and book flights to Abuja in 2020 and 2021, please enter your requirements and click the search button above.
Abuja Carnival Welcomes Visitors to Nigeria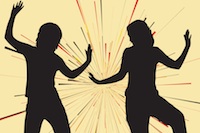 The Abuja Carnival is a celebration of African dance and music that takes place each year in the destination of Abuja, Nigeria, a town located in the territory of the federal capital of the nation. Started in 2005, the goal of the event is to celebrate and extend the culture of Nigeria to the entire world.
Nigeria is a nation with over 300 different ethnic groups, each one of which has a rich cultural ancestry of music and dance reflecting both history and customs. This diversity is showcased in the Abuja Carnival that takes place in late November each year. The Abuja Carnival begins each year with a cultural exhibition. It is then followed by the main street carnival which resembles an enormous street party. An exhibition of traditional cuisine allows visitors to try a variety of delicious native dishes. The large number of events also includes a boat regatta and a parade of colourful floats and masquerade displays. Hundreds of dancers and street performers take part in the parades which characterise the events. The costumes are as flamboyant as any seen on the streets of Rio de Janeiro during their Carnival season, though the two events are quite distinct.
It is no wonder that the Abuja Carnival is gradually becoming recognised as the most important cultural festival on the continent of Africa. Flights to Nigeria in late November will allow tourists from all UK destinations to attend all of the events.