Port Harcourt Cheapest Fares
To search and book flights to Port Harcourt in 2020 and 2021, please enter your requirements and click the search button above.
Port Harcourt, a Blooming Tourist Destination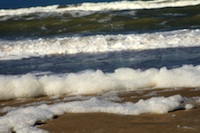 Tourists who visit Africa tend to choose other destination countries such as South Africa for its safaris, and Egypt for its magnificent history and towering pyramids. However, one should consider alternatives. Port Harcourt in Nigeria is one of those alternatives worth considering for travellers looking for something different.
This little-known wonder of a city is a treasure trove, with lots to explore. Port Harcourt has an expansive coastline dotted with pristine, sandy beaches. Speaking of beaches, Port Harcourt houses the Port Harcourt Tourist Beach, a tourist hub located on Kolabi Creek. There's lots to do at Port Harcourt Tourist Beach, which boasts restaurants offering local food and entertainment. Port Harcourt Tourist Beach also has a jetty, where a museum and a wildlife display can be found.
Lots of parks and other natural features can be found in Port Harcourt as well, a notable park being the Isaac Boro Garden Park. This park was named after a soldier, Major Isaac Boro, who died while fighting in the Biafran War. The tomb of the unknown soldier lies here, and the park is a popular venue for live entertainment.
One of the things that people love to experience when abroad is the local culture. Port Harcourt boasts a unique culture of its own, with locals producing exquisite handicraft that serve as great mementos for a trip in the Cultural Center. Also visit the Mile 1 Market, which is an open-air market offering several goods such as local handicrafts and traditional, popular African dress.
With all this to do and so much more, Port Harcourt is the perfect destination for a relaxed African vacation.