Alexandroupolis Cheapest Fares
The lowest fare found to Alexandroupolis (AXD) was £290 with Aegean Airlines. The fares shown here are the lowest flight prices to Alexandroupolis obtained in actual searches by Just The Flight customers. To search and book flights to Alexandroupolis in 2020 and 2021, please enter your requirements and click the search button above.
Amazing Nature Reserve brings visitors to Alexandroupolis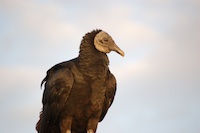 The town of Alexandroupolis, in the northeast of Greece, is just 40km from Turkey and is the last major Greek town before reaching the border. Though a fairly quiet place, Alexandroupolis is still popular as a tourist destination and the airport handles several flights each day, to and from Athens, meaning Alexandroupolis is an easily accessible town. One of the main attractions for tourists visiting this area is the Dadia Forest Wildlife Reserve.
Located 65km from Alexandroupolis, Dadia Wildlife Reserve is famous for having one of the most exciting ecosystems in Europe. The forest is best known for the vast numbers of birds of prey living there. In fact it is home to no less than 36 of the 38 species of diurnal birds that are found in Europe. It is also one of only two European breeding grounds for the Black and Griffin vultures, both very rare species.
The ecotourist centre within the reserve sees around 200 visitors per day, who are eager to witness these beautiful birds of prey in their natural habitat. There is a small hostel available for anyone who wishes to stay overnight by the reserve, along with as a café. Frequent minibus services bus visitors to and from the reserve. For those wishing to explore this fascinating destination, the best time of year to visit is May, before birds begin migrating. However, if you are especially interested in seeing the vultures, autumn is an excellent time of year, when the young are just beginning to leave their nests.