Beira Cheapest Fares
To search and book flights to Beira in 2020 and 2021, please enter your requirements and click the search button above.
Beira, a Great Place to Relax for Visitors to Mozambique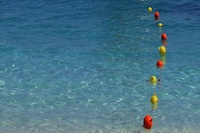 Beira lies on the Pungeo River estuary in the central Sofala Province of Mozambique. The city has long been important in trading and Beira Port is the second largest in the country. The area has a hot and humid climate and the city is built in a swampy area. There are many landmark to see in Beira, most notably the cathedral, which was constructed using stone from the 16th century Sofala Fort, a site that has now been flooded, along with much of Sofala Province. Macuti Beach is a popular part of town and has a famous lighthouse. To the east of the area, there are stunning white-sand beaches where you can enjoy Beira's temperate climate and blue sea. This is the ideal base from which to explore the Grand Etang Forest Reserve, on the island of Grenada, where you can see Mona monkeys and a large volcanic lake.
Beira is a destination with plenty of opportunity for shopping, especially for souvenirs and trinkets to remind you of your holiday. s for food, there is an abundance of restaurants offering a range of traditional African and South African cuisine. Apart from local dishes, there is also Chinese and 'pastelaria', all of which you will find served by restaurants stretching along the beach.
Beira has reinvented itself, over recent years, as a thriving tourist destination and whilst it was badly damaged during the country's civil war, new buildings are springing up in a mix of architectural styles. It is now developing a great tourist atmosphere, centred around a collection of bars and cafes.