Pemba Cheapest Fares
To search and book flights to Pemba in 2020 and 2021, please enter your requirements and click the search button above.
International Arts Festival in Pemba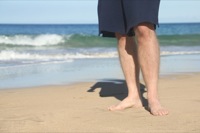 Founded in 1995, The Cultural Association Tambo Tambulani Tambo declared as their mission the intention to protect the rights of the artist, to promote cultural values, and to contribute to the socio-economic and cultural development of the Cabo Delgado Province of Mozambique. As a result of their commitment, the Tambo Arts Festival has been held every year since in Pemba, the region's capital city.
Known as a prime destination for water sport and diving enthusiasts because of its magnificent coral reefs, which lie very close to the shore, Pemba is a most desirable destination for middle class South Africans.
From its modest origins, the festival has grown in recent years to an event of international importance. The objective of the festival is to demonstrate to the community, and the world, the existence of many different ways of expressing yourself and to promote cultural diversity by bringing together artists, musicians, and performing artists. The participants educate and entertain each other, and expand the cultural horizons of the region, the country, and ultimately the world. Every year, hundreds of visitors make Pemba their destination of choice for the seven days of the Festival. They also come to enjoy the scenic delights of the area, its pristine beaches active water sports agenda and its rich cultural heritage.
Flights from Johannesburg link Pemba with the rest of South Africa and other world destinations. Accommodation in the city ranges from five star luxury to economy. The cuisine is varied and delicious.