Sao Paulo Cheapest Fares
To search and book flights to Sao Paulo in 2020 and 2021, please enter your requirements and click the search button above.
Visit Sao Paulo, the home of never ending festivals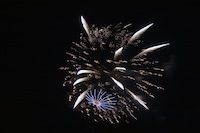 Sao Paulo, the home of never-ending festivals, is a fantastic destination for those wishing to join the fun all year round.
One of the many events is the Sao Paulo International Film Festival, one of Brazil's most important film festivals. The country's largest carnival parade is also held in Sao Paulo, offering a breath-takingly colourful spectacle as it progresses through the city. Brazil is one of the most well known countries in the world for its carnivals, and once you have visited Sao Paulo you will understand why – it is impossible to imagine the atmosphere during a carnival unless you have experienced it for yourself.
Visitors who are interested in culture should make the Virada Cultural festival in May their destination. This event comprises a whole day and night of fantastic cultural performances, including dancing and music. Attracting more than four million people, the event spreads across the entire city with seemingly everyone in the city getting involved. It has been running every year since 2005, and shows every sign of continuing to be a feature of the Sao Paulo calendar.
An ideal festival destination, Sao Paulo impresses visitors with its enormous size and cultural diversity: it is home to over 11 million people, and is visited by millions more every year. As well as its amazing festivals, the city is famous for its tall buildings and headline-making fashion events. Visitors to Brazil should certainly add Sao Paulo to their list of destinations.