Visit the Film Festival in Cluj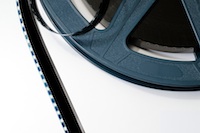 The Transylvania International Film Festival is one of the most important events in Cluj, Romania. The event features some of Romania's top filmmakers, and several famous filmmakers from around the world make it their destination. This festival includes several unique films and documentaries that may not be seen elsewhere for a while.
Transylvania International Film Festival takes place in early June every year. The usual setting for the Festival is Hotel Continental, one of the finest hotels in Cluj, Romania. The hotel is located in Unirii Square, an easy destination for most travellers to locate.
The film festival is most well known for the documentaries and films that are screened there. These include some well-anticipated films from independent producers and directors. Many of the directors and actors that star in the films are present at their screenings.
Some of the screenings also include films that are in 3D, a format that has increasingly been used at film festivals in recent years. Other films that include updated technology are frequently shown, giving attendees a first look.
In addition to the screenings, other cultural events take place. Romania has a long history of quality classical music, and concerts are frequently held. Dance performances can also be seen.
If you are an aspiring filmmaker or serious film enthusiast, there are also workshops available that are hosted by professionals. These workshops include helpful information on new film technology, as well as other subjects such as marketing a film. Other basic subjects, such as editing, are also included