Iasi Cheapest Fares
The lowest fare found to Iasi (IAS) was £231 with Tarom. The fares shown here are the lowest flight prices to Iasi obtained in actual searches by Just The Flight customers. To search and book flights to Iasi in 2022 and 2023, please enter your requirements and click the search button above.
Iasi Days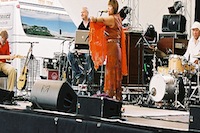 Modern Iasi brims with culture, history, and vibrancy. One of its liveliest and most loved celebrations is Iasi Days, also referred to as the Sfanta Parascheva Festival.
The festival takes place during the second week of October. It started out as a religious festival devoted to Saint Parascheva. Over time, however, it has become more of a party and less of a solemn religious observation. Must, the sweet wine of Iasi that is only available for a few brief weeks a year, is partly responsible for the shift.
Wine is not the only Romanian delicacy on tap during Iasi Days. The festival has a wide array of food offerings, many of them harkening back to Iasi's history and traditions. Along with kebab and oaie, or lamb, there are also many sweets available. These include gogosi (doughnuts), kurtos, cotton candy, and even churros.
The event is not only about food. At night, a brilliant fireworks display lights up the sky, the fireworks bursting behind and above the beautiful, historic buildings that line the streets of Iasi. During the day, music fills the city. Live singers from Romania and other parts of the world take the stage to perform throughout the event.
All of these things highlight just how vibrant and exciting a city Iasi has become in recent times. It now has a multitude of events, festivals, restaurants and nightspots to enjoy all year long.