Cuzco Cheapest Fares
To search and book flights to Cuzco in 2020 and 2021, please enter your requirements and click the search button above.
A Vibrant Mountain City Close to Historic Ruins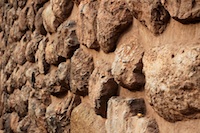 Cuzco, also spelled Cusco, is an immensely popular tourist destination in Peru. The city is nestled high up in the southeastern part of the Andes, the world's longest continental mountain range. At over 11,000ft above sea level it boasts pure mountain air in an incomparable setting.
Cuzco's history is rich and varied and it is a UNESCO World Heritage Site. Once capital of the Incan Empire it is within easy reach of Machu Picchu, known as "The Lost City of the Incas" and probably the most famous ruined city in the world. Thousands of visitors from all over the world make the journey to marvel at the splendour of this ancient civilisation.
Cuzco has some magnificent examples of Spanish colonial architecture, set off by its ancient Incan walls.
Museums and galleries display both historical and traditional artefacts, as well as contemporary paintings and sculptures. It is well worth spending some time walking around the relatively small city centre, during the day, to get a deeper sense of this destination's rich and varied history.
In recent years Cuzo has developed a thriving tourist economy and there is a very wide range of hotels and other sleeping establishments to suit all tastes and budgets. Night life is vibrant and there are clubs offering free salsa or other dance lessons to help the untrained visitor enjoy themselves.
Local food should be tried, especially alpaca steak and for the more adventurous, cuy or guinea pig, the region's traditional holiday food.