Kisumu Cheapest Fares
To search and book flights to Kisumu in 2020 and 2021, please enter your requirements and click the search button above.
Kisumu: West Africa's Emerging Centre of Commerce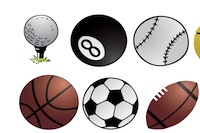 As you walk through the city of Kisumu, you can see how Kenya's third largest city is moving from its quiet past toward being one of the region's most prosperous hubs of trade and culture. Kisumu is one of Africa's hidden destinations that the world traveller should not miss.
Kisumu sits at the head of the eastern shore of Lake Victoria. The city has experienced a tumultuous swaying of economic fortunes since the 1930s, and was not formally recognized as a city until 1996. Since then, the city has grown to be a vital trade hub in West Africa.
Kisumu is also known for combining sports and art in its prestigious International Festival of Art & Sports. The festival is a chance to see some of the best up and coming talent in Kenyan sport while supporting local artists and their work. Speaking of sport, the Nyanza Golf Club overlooks the shores of the mighty Lake Victoria and is a great place for visitors to unwind while getting in a few rounds.
Travellers who have an affinity for African history will find the Kisumu Museum to be a fascinating place to learn about the region's past; however, this can also be done by walking down to the old port area and conversing with some of the locals.
Kisumu represents the indomitable spirit of African enterprise and development. The relaxed, unhurried air about this city makes it one of the finest destinations for travellers seeking an unhurried, peaceful experience in Africa. The airport is near the golf course, and operates flights to most major African cities.