Ndola Cheapest Fares
To search and book flights to Ndola in 2020 and 2021, please enter your requirements and click the search button above.
African airline intends to expand its network of routes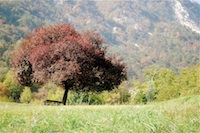 One of Africa's largest airlines is planning to expand its network of flights to a new destination. With Ndola having an available airport, it is hoped that opening up the new flights to the region will increase the profile of the copper-rich town.
The airline is intending to add Ndola to its African routes, which are an addition to the already planned routes to Gaborone and Botswana. The reasons for the move to add a route to Ndola is the increase in demand and it will open connections for passengers to Asia, the Middle East and Europe.
Being only a small town, the hotels and other accommodation options are limited but there are some activities to offer visitors. Attractions in Ndola include a number of recreational green parks as well as a museum called the Copper Belt Museum. As Ndola is one of the main producers of copper for the world market, the museum is very basic but does provide an insight into the copper manufacturing process.
With this new route made available, it will make travelling to Ndola from a United Kingdom airport a lot easier. Ndola is a destination that is fast becoming popular as a tourist area, and with all the industry and commerce that is now available, the new flight routes will provide a great deal of opportunity. There are also other places of interest that will be reachable thanks to the new flight routes, including Nsebe which is only a 20-minute drive away. It offers a green area with lots of cabins and chalets.