Norfolk knows How to Celebrate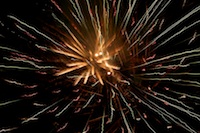 Every summer, visitors to Norfolk, Virginia can look forward to enjoying the spectacular Parade of Sail as hundreds of vessels enter the Downtown Norfolk Harbor to mark the start of Harborfest, a major festival of the world's largest naval base.
The event, which takes place each year in the first weekend of June, is held to celebrate the region's association with the water, and keeps throngs of people abuzz with local, regional and national food and entertainment, as well as the largest fireworks display on the east coast of America.
From spring to late fall, Norfolk plays host to a number of festivals, starting with the Spring Wine Festival in May to showcase Virginia's burgeoning wine industry. Guests can sample and buy wines, and enjoy gourmet foods and musical entertainment at this destination.
The Autumn Wine Festival takes place in October.
The Bayou Boogaloo and Cajun Food Festival ensures that even more feasting takes place in the third week of June. On offer are "crawfish, jambalaya, gumbo, etouffee, alligator, sausages and beignets, all served up with plenty of ice-cold beverages", and Cajun music!
The Norfolk Jazz Festival happens in July and the "summer smooth jazz experience" usually attracts a star-studded line-up to the destination. This year's starlit event features acts such as Marion Meadows, Warren Hill, Paul Taylor, as well as the likes of Peter White, Rick Braun and Kirk Whalum.